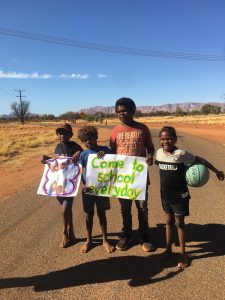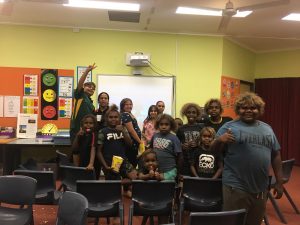 Wanta Aboriginal Corporation has recently secured a three-year contract with the Department of Prime Minister and Cabinet to deliver the Remote School Attendance Strategy (RSAS) in the Papunya School. Papunya is situated approximately 245 km North-West of Alice Springs, and is a preschool to senior level school with 145 students on the roll.
The RSAS program aims to get children, from preschool to senior levels to school every day.
Wanta currently runs the RSAS program in Yuendumu and Ntaria, and we were approached to run the program in Papunya as a result of the successes these programs have seen.
We would like to welcome Henly Taka to the Wanta team, Henly has taken on the role of overseeing the Papunya RSAS program and is working with our four local staff – Josephine Taralyn, Sarah and Isobel. Our team in Papunya work together to create a program that will consistently engage indigenous youth in school and help to provide a brighter future for youths living in remote indigenous communities.
To kick off the year, the Papunya team walked the community with students urging parents and guardians to send their kids to school. They have also enjoyed reward movie nights where the kids have prepared hotdogs and popcorn for dinner.
Lots more fun and successes to come!