Our Board
WANTA ABORIGINAL CORPORATION   
Matt Smith - Specialist Non-Indigenous Director
Matthew was the CEO of Wanta Aboriginal Corporation between 2015 and 2020. Matthew has worked with remote Indigenous communities in various roles for fifteen years, and is currently working in Economic Development for Traditional Owners working for Gelganyem Limited based in Kununurra, WA. Matthew is a non-Indigenous specialist Director.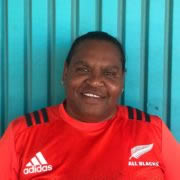 Cynthia Wheeler - Yuendumu
Cynthia is a proud Warlpiri woman, and is currently the Chairperson for both the Warlpiri Education and Training Trust (WETT) Advisory Committee as well as the Granites Mine Affected Areas Aboriginal Corporation (GMAAAC) Committee. Both are very coveted and well-respected roles within community. Cynthia also works as an Assistant Teacher in the Yuendumu School, and has been a Member / Director of Wanta for two years.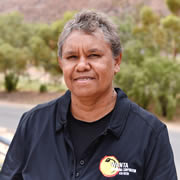 Trish Lechleitner - Yuendumu (Chairperson)
Trish worked as a RSAS Supervisor with Wanta for many years and was a highly valued member of the team. Trish also worked at the Yuendumu Child and Family Centre for many years and more recently has joined the Yuendumu School as an Assistant Teacher.
Trish was Wanta's first Member / Director when we were incoporated in 2015 and we really value having Trish as part of the Board. At the 2020 AGM Trish was elected as Chairperson.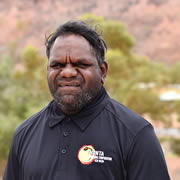 Esau Nelson - Arlparra
Esau Nelson is from the homeland of Soapy Bore in Utopia. He is currently an Assistant Teacher at Arlparra High School and previously worked as a School Engagement Officer and Assistant teacher at Soapy Bore Primary School. The school is on his land and he is a local representative for Arlparra in Utopia.
Esau isthe Chairperson for the Urapuntja Aboriginal Corporation, and is also a member of the School council and sits on the board for the Arlparra Store.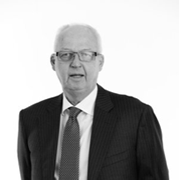 Rob Spence - Speciaist Non-Indigenous Director
Rob is an exceptional leader and trusted advocate to all levels of government. Rob has held a number of senior positions across local and state government in Victoria, and has a unique skillset covering finance, insurance, superannuation, policy, advocacy and crisis management.
Rob has keen interest in Indigenous affairs and has assisted Wanta in recent years with Strategy, growth targets and establishing connections.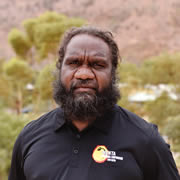 Tristan Tasman - Kalkaringi
Tristan Tasman is a Warlpiri man who grew up in Lajamanu and now lives in Kalkaringi with his Gurindji wife and kids. Tristan played Football in Darwin with for the Buffalo's and has a very strong reputation in community for his footballing abilities and for being a positive role model to kids. Tristan has worked in the mines for four years and is now living back in Kalkaringi working as an Assistant Teacher with Grade 4/5 at the Kalkaringi School.
Tristan is strongly focused on helping future generations of his community.
.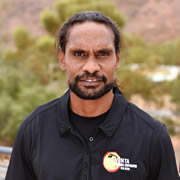 Liam Patrick - Lajamanu
Liam has worked with our Lajamanu academy since 2017, he is greatly respected by kids in community for his sporting abilities as well as his commitment to work, family and his community.
Liam played first grade AFL for the Gold Coast suns, and is very active during sports with the students. He is well regarded by people in the community and a good communicator. He has been a valuable employee for Wanta, and exhibits his leadership abilities during trips with students.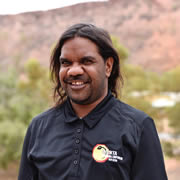 Troy Ratara - Ntaria
Troy is the Chairperson of the Ntaria School council and has worked at the School for many years. Troy is also a Traditional Owner of the Ntaria community.  Recognised as a traditional owner for the Ntaria land trust, he is a Ntaria School board member, he is on the board of directors for FaFT, Tjuwanpa Outstation Resource Centre and the Ntaria Supermarket.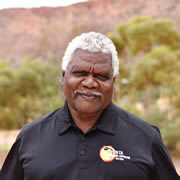 Ian Gumbala - Ngukurr
Ian Gumbula is a retired school teacher, originally from the Galiwinku community but now living in Ngukurr. He has worked with the Federal Department of Families, Housing and Community Services in the Community Engagement Division and Katherine Regional Health.
Ian is also a Director for Yugul Mangi Development Aboriginal Corporation.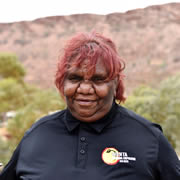 Linda Anderson - Papunya
Linda is an elder and artist from Papunya. Linda has been a Teacher's Aide at Papunya school for over 20 years. She has Diplomas in Education and Community Management and held the position of vice-president of the Papunya Community Council.
Linda is the daughter of Nosepeg Tjupurrula, a highly respected Pintupi elder and leader who led the outstation movement and played an important role in the establishment of Papunya community in the 1960s.