Demian Coates (CEO Wanta Aboriginal Corporation)
What another incredible year, despite significant challenges faced throughout the Northern Territory and Australia, Wanta has continued to provide quality programs. Wanta has gone from strength to strength, and this could not be done without the amazing Wanta Team, whose hard work does not go unnoticed. Thank you for always showing up and being a trusted team on the ground who are achieving outstanding outcomes. I would also like to send my sincere gratitude to our sponsors, funding providers, board members and the communities in which we live and work, without your continued support we would not be able to provide these opportunities to Aboriginal Youth.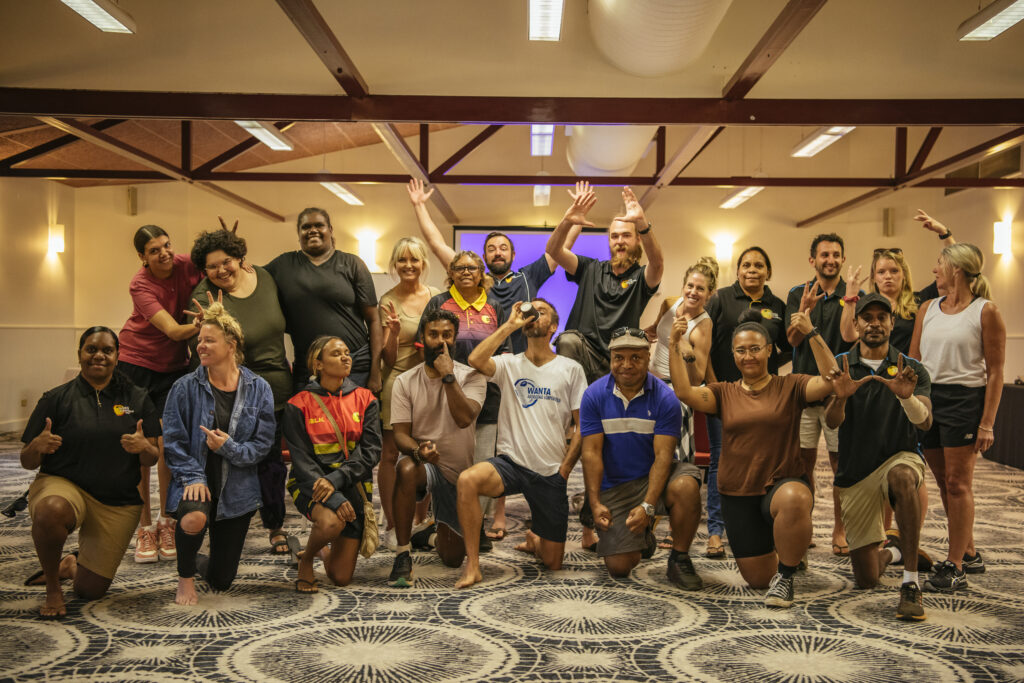 Natasha Bennett (Ntaria)
In 2022 Wanta Ntaria welcomed Ellie Simmons, from Kalkarindji.
And what a great asset she is to the team. The children instantly loved her here, and she brought smiles to the whole school!!
With Ellie on board, we were able to run more camps, activities in the girls room, educational sessions with students, and overall increase the attendance of secondary school children.
 
Throughout the year, we visit Palm Valley several times running overnight camps. Cooking was introduced in the girls room for afterschool activities, and arts and crafts were a winner with the kids.
Special rewards trips were run for the well deserved children where we ventured into Alice Springs and enjoyed activities such as rock climbing, bowling, cinemas, swimming, AFL footy match and meeting players.
We look forward to engaging with more children and running many more activities this year!!!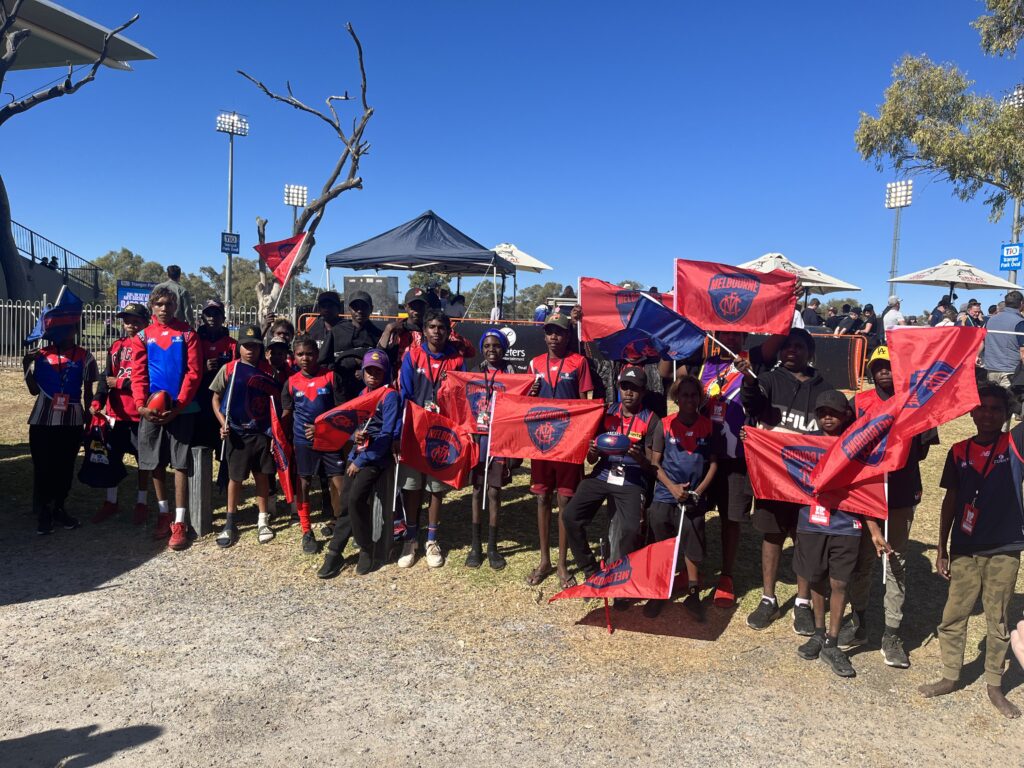 Zac Murfett (Arlparra)
Arlparra had a great year, with plenty of sport (lots of AFL with some soccer and basketball mixed in), plenty of driving between the homelands (with some flat tyres and goanna hunts thrown in) and lots of time chilling in the Wanta Room (with lots of pool table action, Playstation games and some singing and dancing chucked in). One of the highlights was being able to join a camp and competition run with Tennis Australia. Everyone had a blast and TennisAU even used Arlparra for a promo video they were making! It's been great to see the students grow through the various elements of the program, and the positive culture that has developed amongst the students.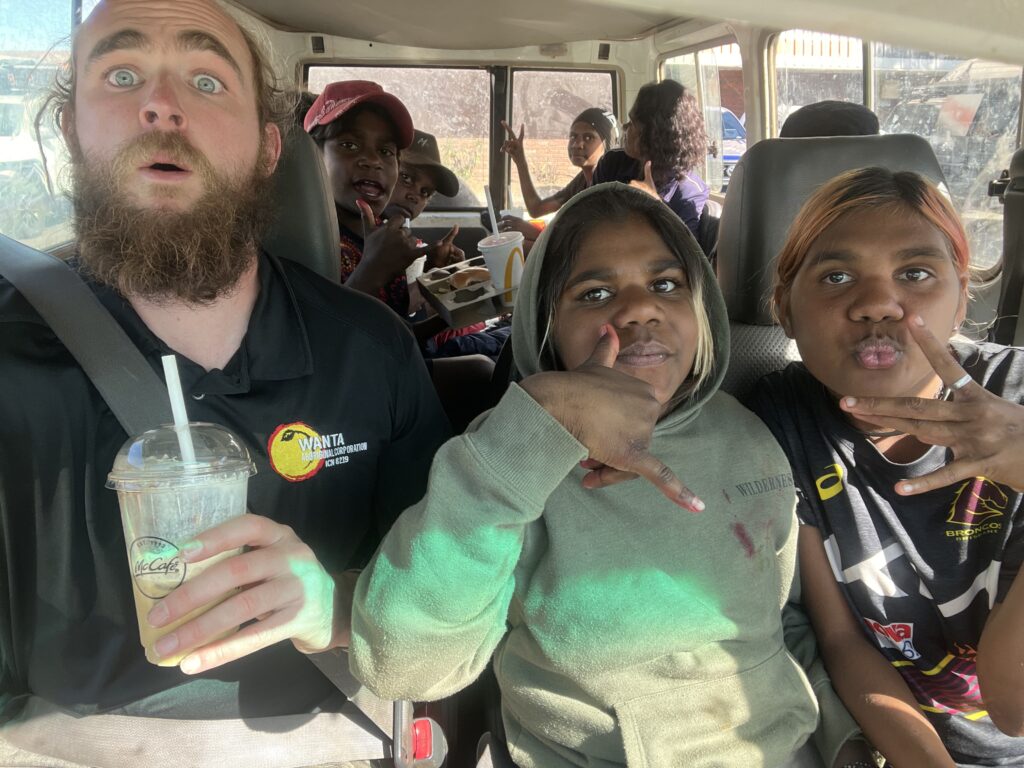 Rhonda Curnow (Beswick)
Beswick has seen the Wanta room become very popular with all the students at Wugularr school. They love coming into the space in between classes and after school and this has been a great incentive for the kids to come too school each day. This space is also where the 5/6 and senior mob learn to develop their knowledge and skills in AOD, Social Enterprise, Driver ed, Cyber safety and Mental Health sessions.  Wanta has been very involved in working alongside the Learning on Country Program (LOC) every week.  The students love jumping into the Wanta troopy, for the trips out bush. They have experienced some great trips/camps with their elders and bushrangers, helping them to stay connected to country and keeping culture strong.  We have also enjoyed some great weekend camps through the year as well as assisting with school camps to Darwin for three and four night camps.  Our Social Enterprise (BB's) has run and achieved some big nights selling more burgers in community.  Our greatest accomplishment was being asked to cater for the Djarmalak Sunday series festival held at Beswick over three Sundays in the dry season. Popular amongst tourists and many people come to take part in cultural and art workshops and see the fantastic twilight concert. BBs was asked to cater for a lunchtime slot in August which saw another 100 burgers sold mainly to tourists buying from the students. They loved chatting and praising the students on what a great achievement their Social Enterprise was and how it was done with great customer service and healthy burgers. The students felt so proud! Wanta at Beswick has engaged over 2600 students in our room last year.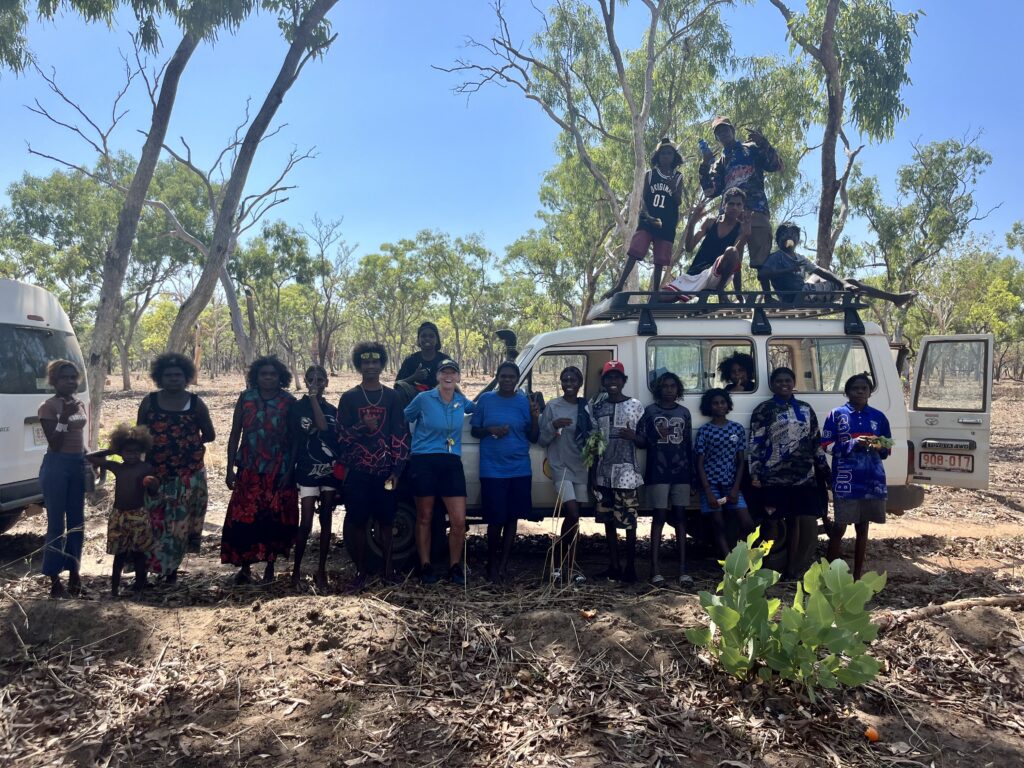 William Georgiou (Ngukurr)
What an incredible year the students of Ngukurr had!! The social enterprise is booming, with the students making over 3,000 coffees and hot chocolates. More excitingly, the foundations for the cafe have been set, the kiosk has been made and by Term 1 next the students will see a permanent shop in the community that they can call their own. How amazing is that!!! Other highlights included, Anton running his own excursions, multiple students getting their learners, our Auskick program and some young Ngukurr Doggies representing the Big Rivers Region in the Northern Territory footy championships. Exciting things are happening in Ngukurr and we can't wait for this year!!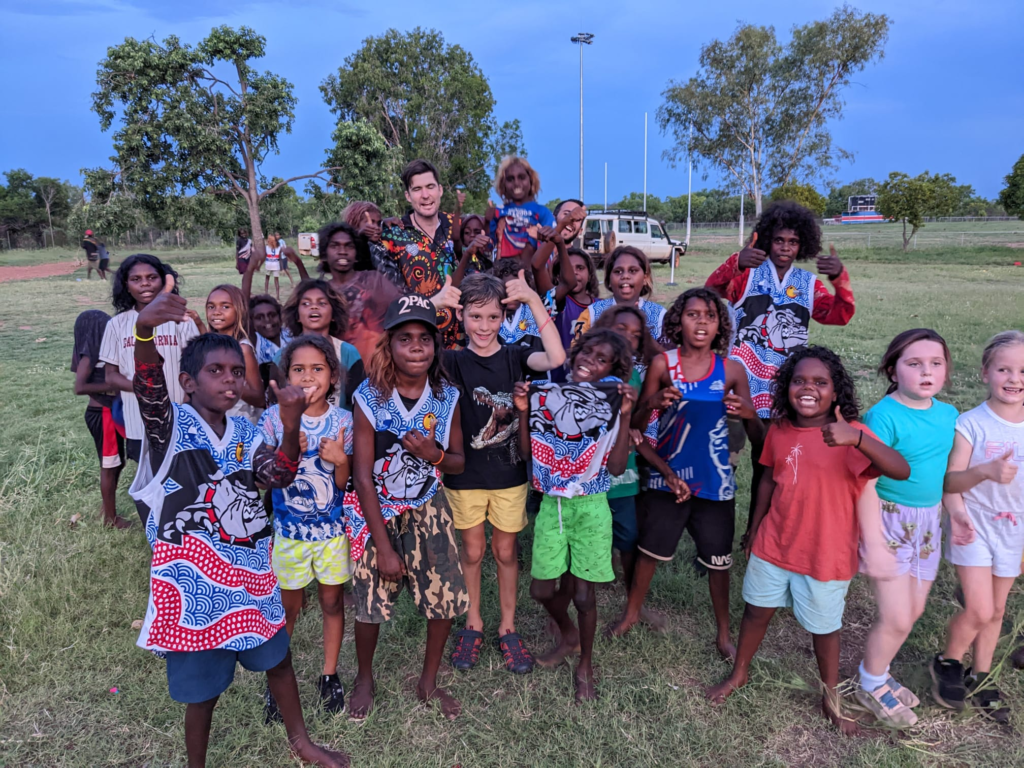 Henly Taka (Papunya)
It was another good year for the Wanta crew in Papunya. The RSAS team worked extremely hard during the school census day earlier this year to bring in a record number of students to school. High attendance during the census period helps improve school funding for the following year (as per the NT government schools funding model).
There were three (3) reward trips to Alice Springs during the year for kids that were attending school regularly and also doing the right thing as school. Two trips were to the Alice Springs aquatic centre and one trip was to the Alice Springs Desert Parks. The kids greatly enjoyed both trips and they had heaps of food and drinks as well.
Every school day two classes have 1-hour sessions in the Wanta Academy room at school. Of the two sessions per day, the senior class at Papunya school has a one-hour session at the Wanta Academy room every school day. During some of the sessions they watch the DrinkWise videos and have a discussion afterwards. Sometimes students are rewarded for giving the right answer in relation a DrinkWise video they had just watched. Some of the topics that have been discussed are the importance of school, dangers of underage drinking, dealing with peer pressure, setting goals, and having the right role models.
Wanta also ran AOD sessions for young adults and the elders in Papunya in 2022. The sessions run in the Wanta Breakfast room in the afternoons or at night. Some of the important topics that have been discussed are the dangers of drink driving (still a major problem in community), dangers of drinking when pregnant (FASD), Dangers of continuous gunja use, and the effects of alcohol consumption such as Domestic Violence and neglecting own children. Discussions have been centred on how alcohol and gunja related harms can be minimised and how sober community members can help support their alcohol affected friends, family, or community members to avoid harm. For instance, ensuring they do not drive under the influence.
Wanta also delivered a Family Fun Day in Papunya last year. Sporting and fun activities were organised for both young and old and there was a live music concert late in the evening as well. The theme of the Family Fun Day was "You can have Fun Without Alcohol." Community members and stakeholders of all age groups enjoyed a family friendly fun day without the presence of alcohol.
Wanta plans to work and engage more with the community members this year to include them in workshops and projects so that we can help more kids to come to school regularly next year and have fun in school while they learn.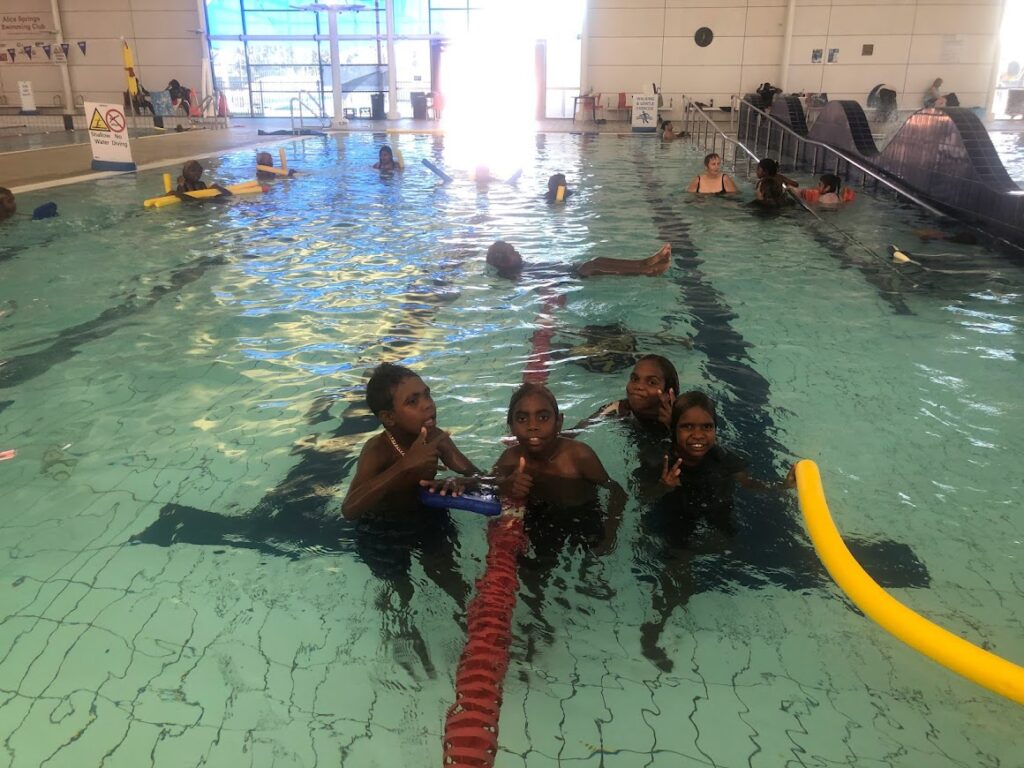 Simon Blake (Lajamanu)
The year started off with a lot of new covid restrictions around what the school and Wanta were able to do with the students during and after school. We pivoted quickly to run programs that we were allowed. A lot of after school cooking and great tasty meals being made by the students.
 
Community cook ups
Wanta was approached to provide meals for the Lajamanu Community on Friday nights for the first few months of the year, encouraging community members to cook good, tasty, healthy meals with food available at the local store. We were able to provide over 1000 meals and cooked for the majority of the youth in the community on Friday nights. Big thanks to Batchelor and the Lajamanu School teachers for helping out.
 
Wakeboarding in the desert
With the usual trips to '4 Mile' and 'Turkey Nest' billabongs with canoes, kayaks and food, Wanta Lajamanu has added a wakeboarding winch. All the students had a go either lying down or on their knees. A few of the students showed determination and resilience trying to figure out how to stand up on the surfboard. Lots of laughs from all being pulled along the billabong! 
 
T-shirt printing social enterprise has begun
Local AFL team supporters' t-shirts are being made in the Wanta room on the 'Imprinter' t-shirt printing rig. A simple device that lets the students print multiple colour t-shirts on the t-shirts they tie dyed a few days before. The prints are getting a lot cleaner and more professional. Great to see everyone creating some cool looking t-shirts to be sold at the 'Tanami Treats' café or at the local footy games in Lajamanu.
 
10 Day Ord River canoe expedition.
The BIG trip for the year. Again, we headed to Kununurra to paddle unsupported down the Ord River for 5 days from Lake Argyle to Kununurra Swim Beach. Great hot weather for the 5 days with a nice change on the last day with enough wind to get a sail up and cruise down the river and some strong rain to cool us down on the last day. Lots of great side hikes up to hidden swimming holes and waterfalls. Some great rock jumping spots into some deep water, some of the students were super comfortable jumping into the water, great to see other students that were not so comfortable facing the nervous feelings and learning how to manage fear.
We caught a lot of fish that were cooked up and added to the big dinners the students prepared with the help of the staff. This year we saw quite a few freshwater crocodiles, which was pretty cool, one of the crocs, quite a distance from where we were paddling, even put on a dance for us, lifting itself out of the water by the shore.
A real adventure that many adults have not attempted, the students that completed the adventure should be very proud of themselves for making it to the end under their own power! Big thanks to 'Go Wild Adventures' for all the help setting up the trip! We finished off the trip on a boat with 'Lake Argyle Cruises'. Wallabies, Eagles, Archer Fish, freshwater crocs and an amazing sunset over the lake while we presented everyone on the trip with their certificate of the expedition! Well done mob!
 
Mountain Bike program.
Thanks to 'Stronger Communities for Children' 'Marin Bikes' and 'Bicycles Online' Wanta Lajamanu have bikes. Wanta was able to set up a bike program for the students to get out on the local trails around Lajamanu and enjoy the country while zipping along the single track and dirt roads. Great to see the students out exercising and doing wheelies and railing some corners on the bikes.
 
Mountain bike trail just out of Lajamanu.
As part of the mountain bike program Wanta has also built a 'multi-use' trail for mountain biking, hiking, running and even dirt bikes. The name of the trail is still being decided. The trail is there to link up existing wild donkey/horse trails and to encourage people to get out exercising and enjoy the natural surroundings around Lajamanu and not feeling nervous that they may get lost in the bush. We finished off the year with a very positive 'Community Walk' on the 4km trail. Big thank you to 'Lajamanu School', the 'Lajamanu Police' and 'Alpa Store' for helping out to make this a very positive happy experience with a very tasty BBQ at the Police station at the end of the hike. All the students know where the trail is now, so hopefully we see lots of students and their families out there enjoying the trail to keep themselves fit and strong.
 
Trips to Katherine.
Wanta facilitated 2 trips in term 4 for the primary and middle years students to Katherine with lots of energetic activities. BMX at the Big Rivers BMX track Big thanks to the Big Rivers club for the bikes, protective gear and the awesome BBQ, roller skating at the YMCA, hikes and a full day kayaking in Katherine Gorge, movies at the local cinema, Chinese restaurant for dinner where some of the students got close to mastering chopsticks!
A visit to the 'Katherine Outback Experience' to learn how to manage horse and dogs used for mustering cattle and a visit to 'Top Didj' to meet Manuel and learn how to paint in the traditional way, start fire with just sticks and dried grass and how to use a woomera to spear a kangaroo!
 
The community GMAAAC committee agreed to increase funding for 'Wanta' for the next 2 years showing their support of the Wanta program in Lajamanu and allowing the program to continue and offer more opportunities to youth in the community.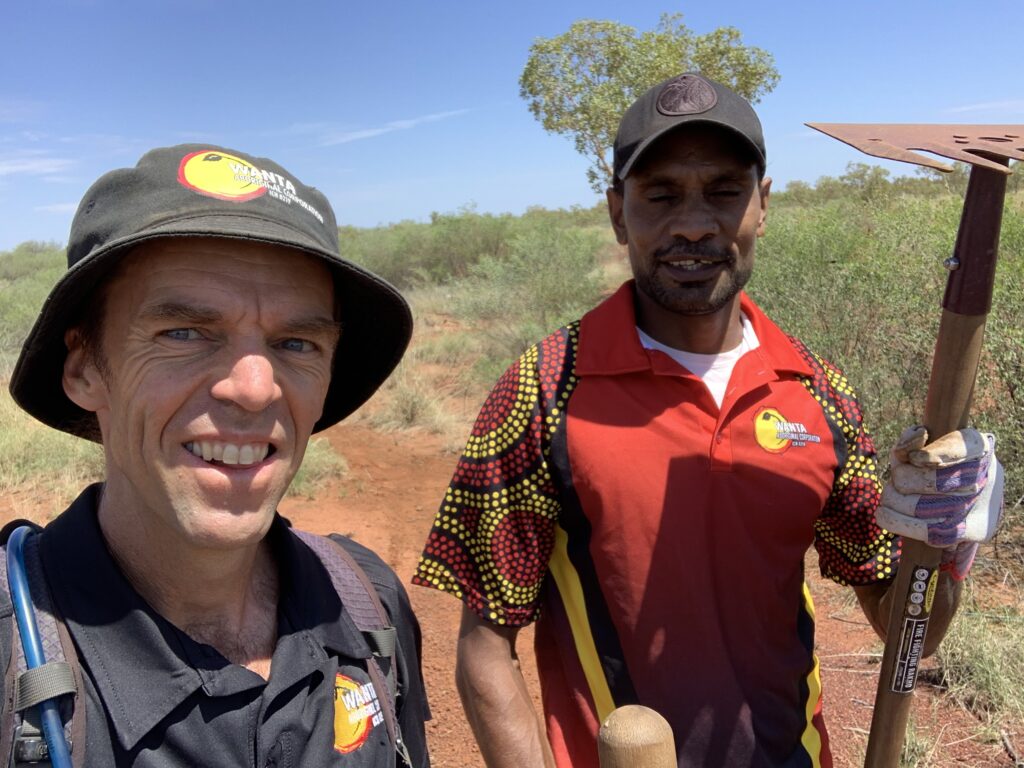 Kira Briscoe (Yuendumu)
Last year Wanta had a bit of a rough start due to power outages that closed the after school drop in space. Our local staff worked together to collaborate with other service providers in the community to provide after school activities to the kids in the community. Highlights from the year include working with Tennis NT, a community Concert from Solomon Island band DMP, pool parties at the Community Pool and Award Trips for highest school attenders.The program introduced young women and men nights, which create a safe place for participants to talk about the issues they are facing while learning new life skills through alternative education, social enterprise development and mental health and wellbeing practices.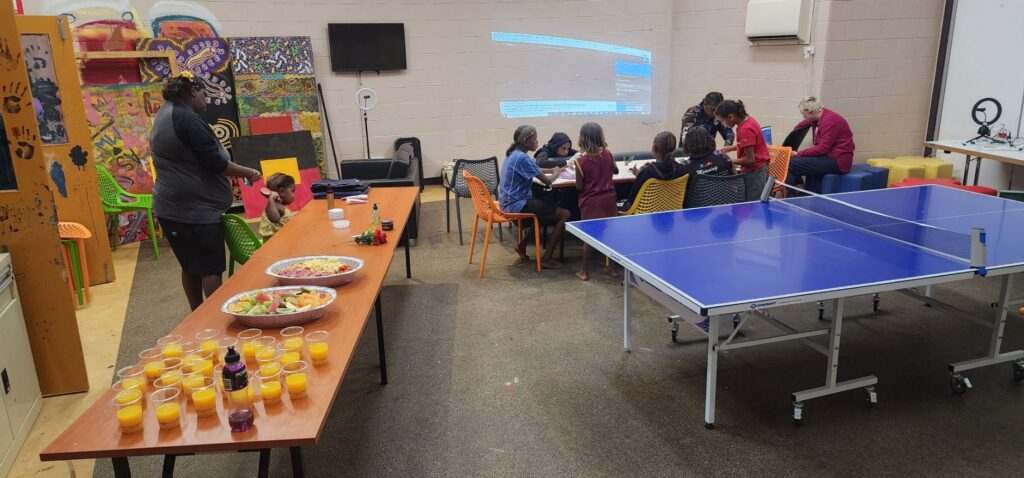 Taren Williams (Ntaria SCFC)
2022 was another successful year for the Ntaria Stronger Communities for Children program. Through the guidance of the Leadership Committee(LC), who are all Community Members, the program has continued to offer activities that support all ages of youth in Ntaria, including; 
·       The Young Women's Place encourages young girls to go to school by providing a safe place to educate and discuss mental health and wellbeing, feminine hygiene and cultural practices within school grounds.
·       The Kids & Youth Club now has a facility available for all young people aged 13 – 25 (male and female) that offers after school activities and alternative education programs. Which has created additional employment opportunities for young people, as well as mentoring opportunities.
·       The Swim & Water Safety Classes activity is a collaboration with the Ntaria School for all age groups. This activity provides an incentive for kids to attend school regularly so they can participate in weekly swimming lessons, with a rotation of Fridays between seniors and juniors.
·       The Families as First Teachers (FaFT) activity is a sub-contract that employs two local Arrernte women. The FaFT program promotes education, health and wellbeing to young children and their families.